Catalytic Mufflers
We have catalytic mufflers that will reduce your noxious emissions output by up to 95% depending on the condition your engine. These are custom manufactured to your specification and in many cases are externally identical the the original OEM mufflers such as the side out low tone mufflers used on 30, 35 and 65 hp concrete saws. We also supply these as direct replacements for the new Deutz diesel engines now commonly found on many makes of walk behind concrete saws.
Contatc us with your specific requirements. Delivery on average is approximately 2-3 days from the date of order. As an example of pricing we sell the convertor/muffler combination for the V465D engine shown below for $700 Canadian, (about $575 USD on 04-28-05).

More details to follow in the coming weeks.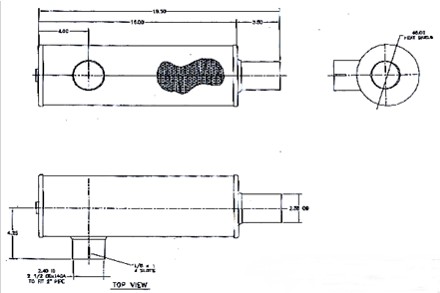 Back
---

| home | contact us |



Copyright (2003) WMC Last updated 04-28-05